Reviews: The Best Painting Contractors Near Tampa
Give AIC Painting a call today if you would like to have the best painters in Tampa paint your house. Read our reviews for Tampa and surrounding areas such as Tampa, Land O' Lakes, Palm Harbor, Trinity, Wesley Chapel.

We work hard to ensure that we exceed all customer expectations. With every painting project, we strive to be the best painters in Tampa, FL, and the surrounding area. But do not just take our word for it, read our reviews below and see what our customers have to say.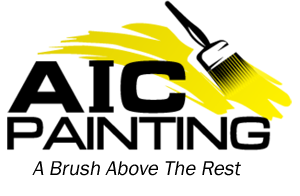 06/24/2023
AIC very professional. Our home looks beautiful. The crew was courteous, they were timely, very reasonable. I highly recommend them for your painting needs.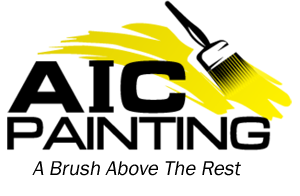 11/23/2022
AIC did a phenomenal job! Everyone in the whole process were honest, hardworking, and professional. I would highly recommend to friends and family, and I am already looking to hire them for an additional job.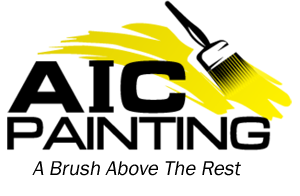 Interior Painting Services
11/18/2022
AIC did an amazing job painting my kitchen cabinets. I would highly recommend them.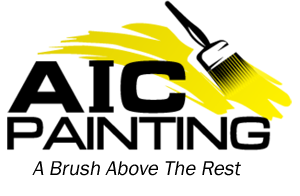 Interior Painting Services
01/03/2022
The experience was exceptional from start to finish for the painting of my home. It looks amazing and I would like to thank AIC and their crew for their help.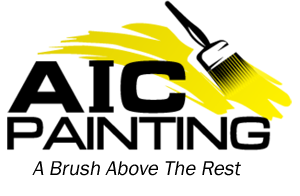 05/21/2021
Orlando did a fantastic job...thorough and professional. More than we thought he would do. You guys are great...will be recommending you and hiring you again.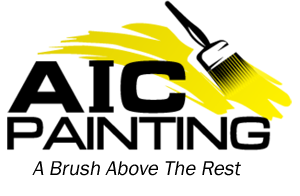 11/10/2020
I don't write many reviews. But I'm compelled when the results are way above average and I'm very happy with the service. To begin the process, I requested a number of quotes before making a decision. The lowest quote had a bunch of terms and conditions, appeared to have no employees and would sub-contract with the most needy person of the day. Basically, the person I pay may not be responsible for the work (or lack of). So if there is an issue, well. good luck. The next in line up was AIC. The owner is a VET (+), they have their own staff of employees (++) and per Pasco County, licensed and insured (+++). Folks, you get what you pay for. In my case, two things happened. 1) My house was painted perfectly in a day and 2) we had an issue as a result of the painting that was corrected at no additional cost. They stand behind their work and provided outstanding service to boot. My personal request: These guys worked very hard and past dark to get the job done. Please find it in your heart to tip them if you have the means.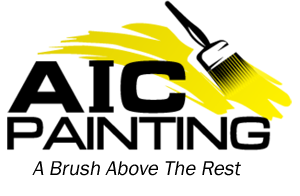 I recommend AIC Painting for all your painting needs
Interior Painting Services, near Land O' Lakes, FL
02/25/2020
We had AIC Painting paint some interior walls of our house as well as repair a wall where the previous owner had glued a large white board. The guys who came to the house did a good job of prepping the walls (filling holes from nails and screws from previous owner) and painting. There were some minor issues that they corrected the following day. Any question or concern I had was addressed. I would recommend using this company for your painting needs.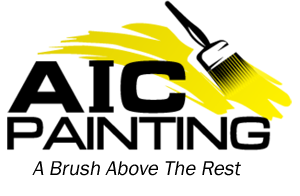 Exterior Painting Services, near Tampa, FL
02/07/2020
I highly recommend AIC Painting services, they just painted the interior and exterior of our house and all around did an excellent job. They were not only a pleasure to work with but they pay attention to detail and go above and beyond. If you are looking for a painting company I would absolutely recommend giving them a call!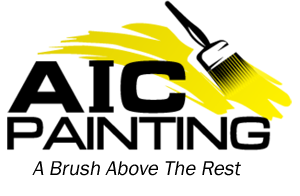 01/24/2020
You get what you pay for! I had my walls painted with contractors used by an interior decorator and the paint job was very poor. I hired AIC to paint my kitchen and the quality of the paint was exceptional as well as the paint job itself. They may not be the better price but they are better quality.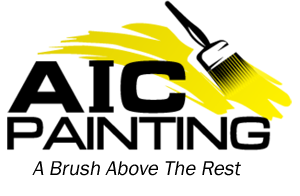 01/24/2020
Marty and his team are every reason why everyone should support local trades and crafts. His custom fence is absolutely gorgeous and more than what we were expecting. You will be sorely sorry if you choose any other company besides his to do your fencing.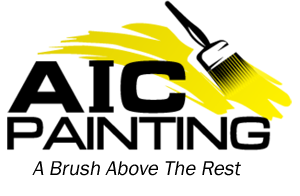 The crew did a fabulous job! AIC really cares about the work they perform.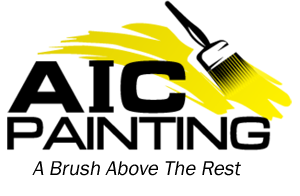 The service was QUICK. We were told that they would probably be out "tomorrow afternoon" to tape the house and then painting would begin the following day. Instead, they were out taping the house first thing in the morning and applying the first level of paint that afternoon. The crew was friendly and professional and, most importantly, the house looks absolutely beautiful. I would highly recommend them for all your painting needs.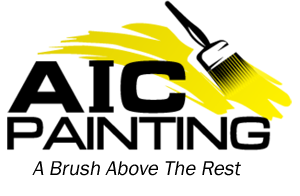 They did a great job and were very accommodating for any changes we made. Thank you.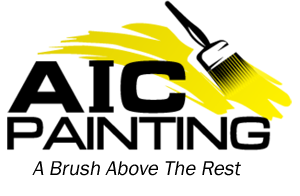 What a great experience I had with AIC Painting! They were so easy to work with when they painted the entire inside of my home! They showed up for the estimate and the job EXACTLY when they said they would come. How refreshing! I highly recommend!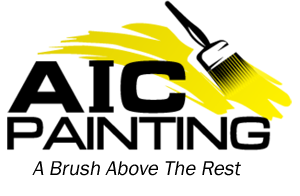 Jay and Kim at AIC Painting were great to work with. Their pricing was competitive and the work and customer service were beyond my expectations. I highly recommend them for any painting work.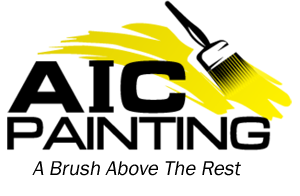 AIC is great. Even though we kept adding changes, they came through. Their customer service and their striving to satisfy their clients is paramount. I would recommend AIC painting to anyone that needs painting done for their home.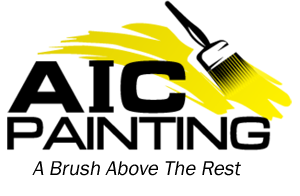 Great job. Great painter. Great communication. You can't go wrong using them for any job.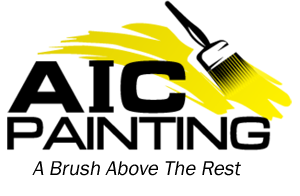 AIC painted my house on the outside and also painted and re-screened my pool cage. What can I say? They did a beautiful job and the prices were right. Kim and Jay are truly a joy to work with and their techs are all professional and accommodating. I highly recommend their company for all your painting needs. Thanks so much!!!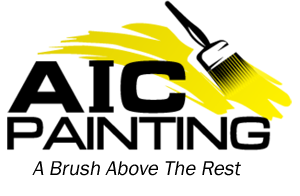 Jonathan and Juan were exceptionally professional and efficient in getting the job accomplished. Will definitely use them for any future pain projects. Awesome job!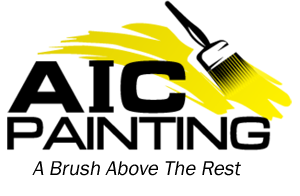 Omg! The best company ever. The painters were so amazing. They were polite, clean, and very detailed oriented. In the world of bad service this company shows how to do it right. Thanks so much. We love our house!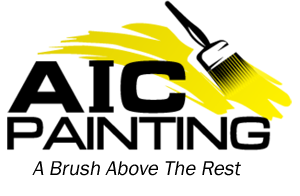 AIC painting did an incredible job painting the exterior of our house!! We were extremely satisfied with their service and dedication to ensuring all of our requests were met. I definitely recommend them to anyone looking for professional and reasonable painting services.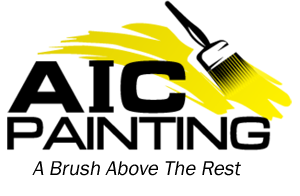 I had AIC Painting come to my house to give us an estimate and the owner's Jay and his wife Kim, treated us like family. They were so nice and so accommodating. ac asked Kim for her opinion on some colors for the interior and she gave us great advice. The painting turned out so nice! We absolutely love it. We also ended up taking advantage of their pressure washing services too which also turned out great! They gave no pressure on up selling and even told us we could wait a few more years for the outside paint. Would highly recommend these guys!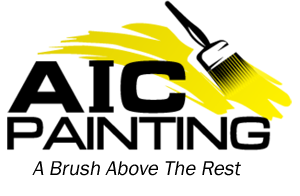 I'm particular and I believe in the concept of "inspect what you expect." When you're having work done around the home, that "inspect" should be before and during the job... not after, when it's too late! AIC Painting passed "inspection" right from the get-go. I got a fair quote, and Jay was attentive to all my inquires about paint and surfaces. Then the crew did an amazing job on the exterior of my home! They were thorough and careful, neat and professional. I'd recommend AIC Painting when you're wanting - and expecting - a good job at a fair price.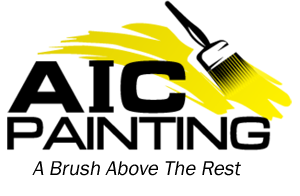 Had a great experience with AIC. Contracted them to paint our house and came out great! They ensured that I was 100% satisfied with the end results and accommodated a return visit to rectify a minor item. Totally professional and great customer service! I will be definitely using their services again to paint my large shed. Two thumbs up!!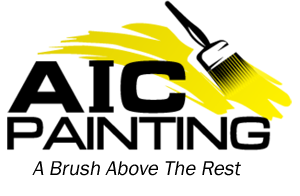 AIC was recommended to me by my realtor, and WOW they did not disappoint! The wonderful people that I purchased my home from left anchor holes throughout the house, and AIC did a masterful job of filling the holes and making it look as though they were never even there. The gentlemen that painted my house were extremely professional and the paint job that they did is impeccable. I honestly could not be any happier with the job that they did.
AIC Painting helps you improve the look of your home at a fraction of the time that it would take you to do it yourself and at a very reasonable price. We work closely with you to understand the exact cost of painting your house right down to the smallest detail.

Get the best house painters in the Tampa, FL area, and choose AIC Painting for your next house painting project. Our goal is to make you so happy that you post our next great review.

We are happy to give you a free quote. Call us today at 813-927-1375, or request a free estimate using our web form.